Amy Binder, Professor, Director of Graduate Studies
Amy Binder
Professor, Director of Graduate Studies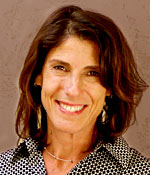 Profile

Amy Binder received her BA in Anthropology from Stanford University and her MA and PhD in Sociology from Northwestern University. Her principal research interests are in the areas of cultural sociology, higher education, politics, and organizations.

Her first book Contentious Curricula: Afrocentrism and Creationism in American Public Schools (Princeton 2002) explored two challenges made to public school social studies and science curricula. The book received the 2003 Best Book Prize of the Culture Section of the American Sociological Association, the 2003 Distinguished Scholarship Prize of the Pacific Sociological Association, and the 2004 Outstanding Book Award from the American Educational Research Association (AERA).

Professor Binder's recent book, Becoming Right: How Campuses Shape Young Conservatives, was published in January 2013. Co-authored with Kate Wood, the book looks at how today's right-leaning college students experience life on two university campuses—one an elite private institution, the other a major public university—and how students belong to a web of national and local conservative organizations which provide considerable resources to them. In this work, Binder and Wood show that the college years are not simply a time when students consolidate their "natural" political inclinations developed in the family and high school but, rather, that those years are a highly influential period during which students learn distinctive conservative styles, such as "provocation" and "civilized discourse." Different conservative styles, in this view, are largely the result of specific university settings, and these styles have significant consequences in today's larger political world.

Becoming Right has been reviewed widely, including in:

Professor Binder's current project is a case study of Harvard and Stanford's effects on students' career aspirations—with a particular emphasis on students' trajectories into finance, consulting, and high tech careers. Her co-authors on this project are UC San Diego graduate student Daniel Davis and Duke University graduate student Nick Bloom. For the full article, see "Career Funneling: How Elite Students Learn To Define and Desire 'Prestigious' Jobs."

Pieces of this research have appeared in:

Professor Binder was elected to serve as the 2014-2015 Chair of the Sociology of Education section of the American Sociological Association; is a member of the Scholars Strategy Network with San Diego organizers John Skrentny and David Fitzgerald; and is a deputy editor of the journal Sociology of Education, working alongside Rob Warren (editor), Evan Schofer (deputy editor) and Eric Grodsky (deputy editor).

At UC San Diego she is a founding member and organizer of an interdisciplinary workshop called The Workshop for the Study of Conservative Movements and has co-organized four UCSD Culture Conferences, resulting in a widely read special issue of The Annals of the American Academy of Political and Social Science called "Cultural Sociology and Its Diversity."

Professor Binder also is a board member and chair of the Board Affairs Committee for The Preuss School, UC San Diego's award-winning charter middle and high school for first generation college-goers.
Courses

Winter 2016

SOCI 110: Qualitative Research in Educational Settings

SOCI 126: Social Organization of Education

Spring 2016

SOCG 216: Sociology of Culture