Amy Binder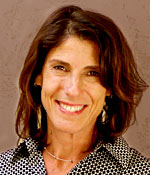 Profile

Amy Binder received her BA in Anthropology from Stanford University and her MA and PhD in Sociology from Northwestern University. Her principal research interests are in the areas of cultural sociology, higher education, politics, and organizations.

Professor Binder's first book, Contentious Curricula: Afrocentrism and Creationism in American Public Schools (Princeton 2002), explores two challenges made to public school social studies and science curricula in the 1990s. Combining insights from the sociology of education, social movements, culture, and organizations literatures, the book received the 2003 Best Book Prize of the Culture Section of the American Sociological Association, the 2003 Distinguished Scholarship Prize of the Pacific Sociological Association, and the 2004 Outstanding Book Award from the American Educational Research Association (AERA).

Professor Binder's second book, Becoming Right: How Campuses Shape Young Conservatives (Princeton 2013), looks at how today's right-leaning college students experience life on two campuses—one an elite private institution, the other a major public university—while they also engage with national conservative organizations that support their activism. In this work, Binder and her co-author Kate Wood show that the college years are not simply a time when students lean more heavily into their early political inclinations, as fostered in the family and high school. Rather, the college years are a highly influential period, with campus political organizations, and even non-political organizational structures, encouraging students to engage in distinctive conservative styles, such as to be confrontational and provocative, or to engage in a more civil style. The book's findings, which predated not only the Trump administration, but also the the Tea Party, served as a preview of the internal conflicts now on display in today's Republican party.

 

Becoming Right has been reviewed widely, including in The New Republic, The Chronicle of Higher Education, The Boston Globe, Times Higher Education, Inside Higher Ed, as well as in academic journals. It also served as the basis for Binder's own media writing, such as in a Washington Post blog "There's a Well-Funded Campus Industry behind the Ann Coulter Incident," appearing in May 2017.

Professor Binder's current project is to used mixed methods—including big data, interviews, and archival research—to study colleges' and universities' effects on students' career aspirations and job-taking. She and graduate students Daniel Davis (UC San Diego) and Nick Bloom (Duke) wrote a first article from this project titled "Career Funneling: How Elite Students Learn To Define and Desire 'Prestigious' Jobs," published in the journal Sociology of Education. This article, which won the 2017 ASA Sociology of Education Section James Coleman Award for Best Article, is a case study of Harvard and Stanford universities' effects on students' assessments of career prestige—with a particular emphasis on students' trajectories into finance, consulting, and high tech careers. Pieces of this research have appeared in the Washington Monthly in the articles "Why Are Harvard Grads Still Flocking to Wall Street?" and "Is High Tech the Answer?" Binder and Davis have published an additional article from this research called "Selling Students: The Rise of Corporate Partnership Programs in University Career Centers," which appeared in Research in the Sociology of Organizations.

At the request of Sage Publications, Professor Binder and Daniel Davis filmed two videos about their research. The videos can be accessed at:

In other activities, Professor Binder served as the 2014-2015 Chair of the Sociology of Education section of the American Sociological Association, is a member of the Scholars Strategy Network, and recently completed a three-year term as deputy editor of the journal Sociology of Education.

At UC San Diego, she has served as director of graduate studies for the Department of Sociology and was a founding member and organizer of an interdisciplinary workshop called The Workshop for the Study of Conservative Movements. She has co-organized four UCSD Culture Conferences, resulting in a widely read special issue of The Annals of the American Academy of Political and Social Science, including an introduction co-authored with Mary Blair-Loy, John Evans, Kwai Ng, and Michael Schudson called "Cultural Sociology and Its Diversity."

Professor Binder is a board member and chair of the Board Affairs Committee for The Preuss School, UC San Diego's award-winning charter middle and high school for first-generation college-goers.