Colin Burke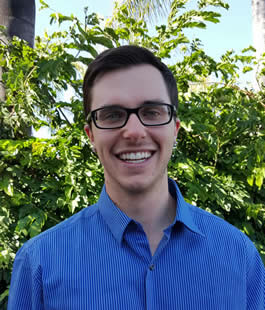 9500 Gilman Dr.
Mail Code: 0533
La Jolla , California 92093
Profile
Publications
Teaching
Profile

MS: Northern Arizona University, Applied Criminology, 2015

BS: Northern Arizona University, Sociology, 2013

BS: Northern Arizona University, Criminology and Criminal Justice, 2013

Research Interests: Surveillance, Social Networks, Computational Social Science, Quantitative Methods, STS

Personal Website: colinmburke.com

I am a Ph.D. Student in the Sociology – Science Studies Program at the University of California, San Diego. My research interests are extensive, but my current (broad) focus pertains to surveillance, social networks, and computational social science (CSS). My recent work employs computational methods and social network analysis to study the relationships between public and private organizations involved in surveillance practices in the United States.
Publications

Burke, Colin. 2019. "Digital Sousveillance: A Network Analysis of the US Surveillant Assemblage." Surveillance and Society.

Burke, Colin and Lynn Jones. 2018. "Political Action Committees." The SAGE Encyclopedia of Surveillance, Security and Privacy. Bruce A. Arrigo, eds. Routledge.
Teaching

Experience in:

 
Law and Society 101: Contemporary Legal Issues

Sociology 1: Introduction to Sociology

Sociology 140: Sociology of Law

Sociology 141: Crime and Society

Sociology 146: Criminal Punishment

Sociology 178: The Holocaust