Kevin Beck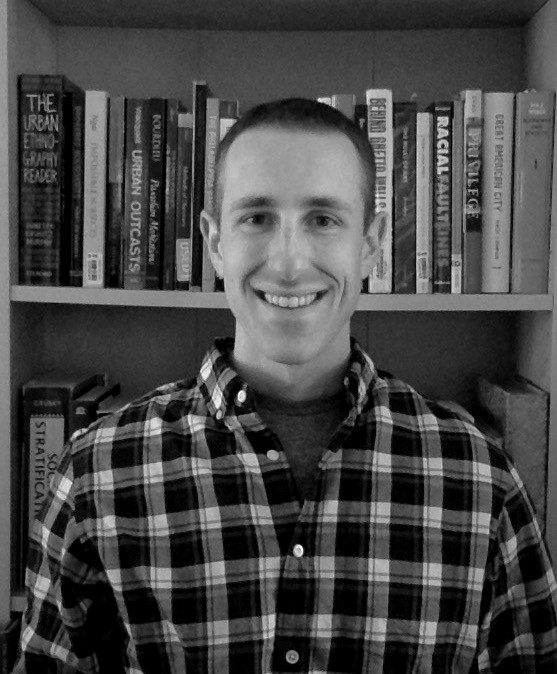 9500 Gilman Dr.
Mail Code: 0533
La Jolla , California 92093
Profile

MA: University of California-San Diego, 2013

MA: Columbia University, 2011

BA:  Roanoke College, 2008

Research Interests

assisted housing, gentrification, international migration, neighborhood effects, public policy, race and ethnicity, residential mobility, social inequality, urban social theory

About

I am a Ph.D. candidate in the sociology department at the University of California, San Diego. My research attempts to answer three general questions. First, how does the local residential context shape an individual's life chances? Second, how can we explain variation in individual outcomes within high poverty neighborhoods? Third, what roles do public policies play in shaping "neighborhood effects?" To answer these questions, I draw on publicly available datasets such as the New York City Housing and Vacancy Survey, the Decennial Census, the American Community Survey, and the American Housing Survey as well as original data collected at privately owned assisted housing complexes. I have published several articles and book chapters that cover a range of topics including residential mobility, social support, inequalities of place, assisted housing, gentrification, public policy, and migration. Please see my personal website for more information about these projects.

Website

https://kevinryanbeck.wordpress.com

Publications

2017. Kevin Beck. "Social Support and Residential Stability in Privately Owned Assisted Housing." Forthcoming atCity and Community.

2017. Ernesto Castañeda and Kevin Beck. "Stigmatizing Immigrant Day Labor: Boundary Making and the Built Environment in Long Island, New York," in Immigration and Categorical Inequality: Migration to Cities and the Birth of Race and Ethnicity. Edited by Ernesto Castañeda. New York: Routledge.

2016. Isaac William Martin and Kevin Beck. "Gentrification, Property Tax Limitation, and Displacement." Urban Affairs Review.


2015. Isaac William Martin and Kevin Beck. "Property Tax Limitation and Racial Inequality in Effective Tax Rates." Critical Sociology.

2015. 

Castañeda, Ernesto, Kevin Beck and Josue Lachica. "Poverty, Ethnicity and Culture: Walking through Hispanic Neighborhoods in New York, San Diego and El Paso" in Walking in Cities: Quotidian Mobility as Urban Theory, Method, and Practice. Edited by Timothy Shortell and Evrick Brown.