Kristen M. Walker
Kristen Melelani Walker
Financial & Human Resources Specialist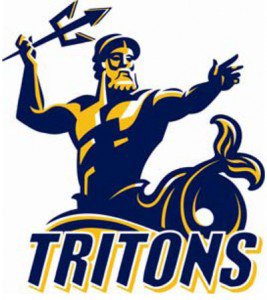 858-534-4753
9500 Gilman Dr
Dept 0533
Mail Code: 0533
La Jolla , California 92093-0533
Job Functions

CONTRACTS AND GRANTS
Fund manager & liaison for Faculty and Students with UCSD business/financial systems and outside agencies

Pre-award

Proposal & Budget Preparation
Coordinating Submission with OCGA, Agency

Post-Award

Advising Faculty & Students of grant guidelines, procedures, allowable expenses
My Funds & Payroll/PPS setup
Allocation &  monitoring of all Sociology federal, state, and private contracts & grants
Coordinating preparation and submission of progress reports, closeouts, no-cost extensions, ENPETs/EPETS
HUMAN RESOURCES
Hiring, record keeping, and PPS entry for Administrative Staff and Research Staff
Backup PPS support for Student Affairs & Academic Personnel
HR management support for MSO
Campus I.D. card
TIMEKEEPING
Accept and update monthly/biweekly Timekeeping for Sociology, LAS, & AAASRC staff, graduate student readers and undergraduate student workers.
Process special request forms as necessary.
 FINANCIAL
Approvals & monitoring transactions/payroll for Sociology, LAS, and AAASRC
Index setup, Project & COA Override Maintenance
Financial administrative support for MSO
Monitor financial activity for faculty allowances, retention, and start-up funds.
Fiscal support for AAASRC
Initiate eNPETs, encumbrance adjustments, TOFs and ePETS
Monthly, quarterly and annual control tracker
Monthly transaction sampling and general ledger reconciliation
 DEPARTMENT SECURITY ADMINISTRATOR (DSA)
Assist Faculty, Students, & Staff with Single-Sign On ID creation, revocation,  & password resets
Active Directory/Email Setup
Maintain and coordinate access & security between ACT, MSO, and Sociology users to UCSD business systems including ISIS, IFIS, PPS, and Link Family
Schedule

Schedule below effective March 4, 2019 - June 1, 2019.
| | |
| --- | --- |
| Monday | 8:30am-2:30pm |
| Tuesday | 7:30am-1:30pm |
| Wednesday | 7:30am-4:00pm |
| Thursday | 8:30am-2:30pm |
| Friday | 8:30am-2:30pm |
*This is a typical schedule but may fluctuate at times