Danielle Raudenbush
Assistant Professor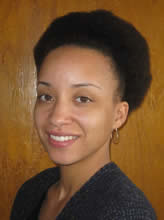 Profile

Danielle Raudenbush completed her PhD in sociology at the University of Chicago in 2014. In her research she asks questions that are fundamental for understanding the health and well-being of low-income people living in the United States. She is currently working on a book project titled Health Care Off the Books: Poverty, Illness, and Strategies for Survival in an American City. In it she uses qualitative methods to examine the health care practices of the urban poor, and specifically the informal network strategies that low-income African Americans develop in attempts to treat health problems when they face barriers to accessing formal health services. In addition to health in urban contexts, she is interested more broadly in questions related to social cohesion among the urban poor and the role that people's social relationships play as they cope with material deprivation.

Publications

Raudenbush, Danielle T. 2012. "Race and Interactions on Public Transportation: Social Cohesion and the Production of Common Norms and a Collective Black Identity". Symbolic Interaction 35(4): 456-473.

Raudenbush, Danielle T. 2016. "I Stay by Myself": Social Support, Distrust, and Selective Solidarity Among the Urban Poor. Sociological Forum.