Tito Carvalho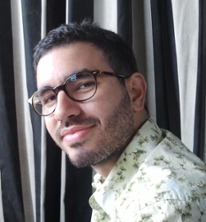 9500 Gilman Dr
Mail Code: 0533
La Jolla , California 92093
Profile

Interests: Science and Technology Studies; History of Evolution and Genetics; Race and Ethnicity; Social Theory; Latin America; Historical Sociology

Tito Carvalho is a Ph.D. candidate in sociology and science studies at the University of California, San Diego, where his co-a divisors are John Evans (sociology) and Cathy Gere (history). In addition, he is a science, technology and society fellow at Harvard University, where he works with Sheila Jasanoff, Pforzheimer Professor of Science and Technology Studies. Born and raised in Brazil, he has Bachelor and Master of Science degrees in biology from Arizona State University. His research addresses questions of population genetics, race, and democracy.

Tito is particularly interested in the concept of race as a category with which to demarcate the natural and the social sciences, science and society, and ultimately to govern life processes and populations. In his dissertation, he examines the intimately bound up histories of the fields of population genetics and sociology in mid twentieth century Brazil, tracing how changing configurations of race have sanctioned different forms of knowledge, expertise, and authority. Specifically, Tito contends with the works of the Russian-American evolutionary geneticist Theodosius Dobzhansky and the Brazilian sociologist Gilberto Freyre. His research has appeared in both Brazilian and American journals, in STS and history of biology.  

Previously, Tito studied bioethics and its history, and published in the American Journal of Bioethics.