Tito Carvalho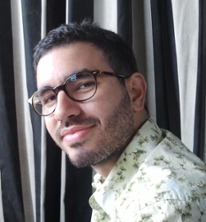 9500 Gilman Dr
Mail Code: 0533
La Jolla , California 92093
Profile

Interests: Science and Technology Studies; History of Evolution and Genetics; Race and Ethnicity; Social Theory; Latin America; Historical Sociology

I am a Ph.D. candidate in sociology and science studies at the University of California, San Diego, where my co-adivisors are John Evans (Sociology) and Cathy Gere (History). In addition, I am a research fellow in the Program on Science, Technology and Society at Harvard University's John F. Kennedy School of Government, where I work with Sheila Jasanoff, Pforzheimer Professor of Science and Technology Studies. Born and raised in Brazil, I have a Bachelor and a Master of Science degree in biology from Arizona State University. My research addresses questions of population genetics, race, and democracy.

From a critical, co-productionist, science and technology studies perspective, I re-interpret the history of the field of population genetics as it unfolded in Brazil following World War Two. One of the major founders of population genetics, Theodosius Dobzhansky worked in the South American country from 1943 to 1956, where he studied tropical species of the Drosophila animal model. By attending to the previously neglected tropical variety of this powerful scientific instrument, I contend with population genetics vis-à-vis the articulation of an optimistic alternative to the calamities of the twentieth century.

If we understand population genetics in this new light, what else can we understand? A traditional category of sociological analysis, race also figures prominently in my work. What does it mean for race to be biologically constructed and part of an emancipatory project? What kind of co-productionist work and responsibility is entailed?